Ayam Panggang 5 Bintang, many call it the best chicken place in Kuala Lumpur. It might not be so easy to find but once you get there you will never forget the location. It's part of Nara Seafood Restaurant, a Thai restaurant where they mainly serve seafood, but are widely known for their fantastic roasted chicken. A chicken costs RM19 (2011) and during weekdays they prepare 180 chickens per day, 300 in the weekend. 8pm is the time everybody goes there to buy chicken, with a line of people waiting as a result.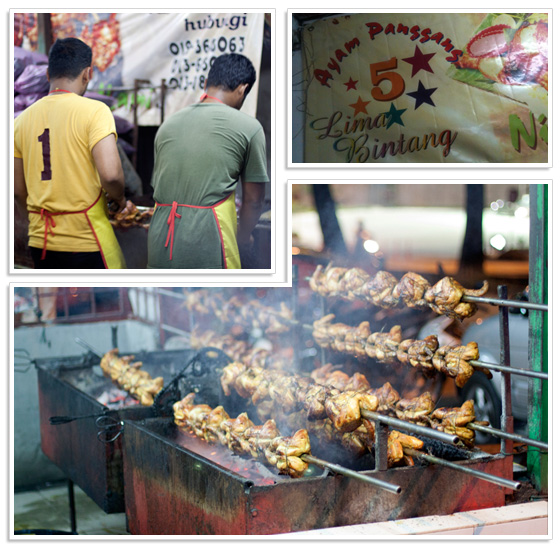 The secret of this place's success is the way they prepare the chickens; they are marinated with special herbs and spices and then roasted on slow fire with real charcoal. This gives their chicken that signature sweet herbal taste you can't get anywhere else. Together with the really nice sweet chili sauce this is a chicken people will be fighting about (though often each has their own chicken) :).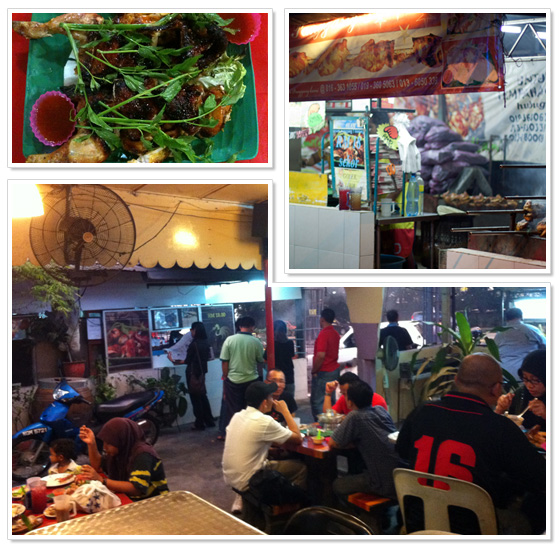 The negatives
When it is really, really crowded they sometimes tend to serve (and sell) the roasted chicken a bit too fast. There was one occasion where we got served a chicken that was not really roasted well enough. As a solution the chicken was put in the microwave (as it is not possible to roast it a bit more after it has already been chopped into pieces) and this didn't really solve the problem. Of all the times we went to the chicken place, this only happened once.
Negative but understandable; though officially it is opened daily; they have varying opening hours, especially around Ramadan. We got there a few nights when the restaurant was closed. Also, if you arrive late during weekends there is a chance that all the chickens of that day are sold ("finish") already.
The positives
Ayam Panggang 5 Bintang is a great local place. As many people drop by for take away, there is usually enough space. It is a popular place among locals to celebrate birthdays or just get together with a group of friends; as there are big tables that can accommodate whole groups.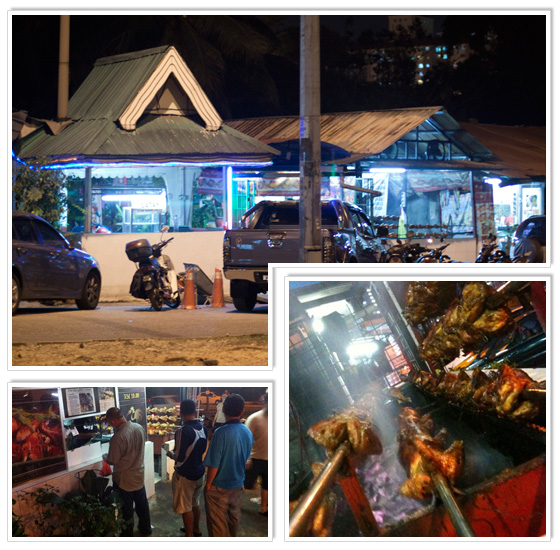 Verdict
Delicious chicken! Not many places in Malaysia where you can find roasted chicken this nice. Tourists visiting the place will experience a very nice local atmosphere. For them RM19 per chicken is nothing :). Taxis usually know how to find the place, but if they don't know it immediately you should say "Chicken Place, Jalan Bukit Angkasa, near Pantai Hill Park". Besides chicken there is a nice Thai menu and also a friendly guy who sells pretty nice satay (70 sen per skewer). A well deserved 8/10.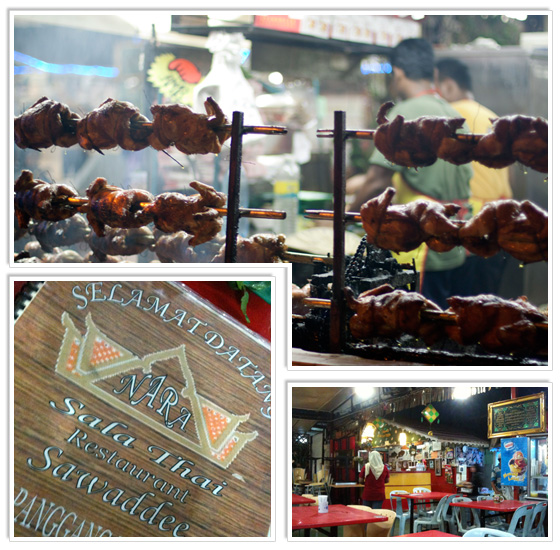 Contact details
Ayam Panggang 5 Bintang (halal)
Jalan Bukit Angkasa
Taman Bukit Angkasa
Pantai Dalam
Wilayanh Persekutuan
59200 Kuala Lumpur
Opening hours: Daily from 6pm to 10pm
Map
Note: Reviews are subjective in nature. What we find fantastic others may find atrocious. Some don't mind waiting for a few minutes, others would have left by then. Some don't care about a minor mishap in service; others don't visit the place ever again. Try to read through the subjective parts and decide for yourself whether you do or do not want to visit the place!
Subscribe now to never miss a post!
Subscribe to our email updates or join us on our Facebook page, right now!
Travel related questions can be asked in our Telegram channel or in our Travel community.