Pudu Sentral (Puduraya) bus station
Pudu Sentral (formerly known as Puduraya) is the biggest and most centrally located bus station of Kuala Lumpur. Do you want to take the bus to various destinations around the peninsula (or to Singapore or Thailand), then here, you are at the right place to get bus tickets. There are many ticket counters on the first level at Pudu Sentral, where you can purchase your bus tickets. It might be a wise decision to go for the VIP or Executive bus agencies to ensure a comfortable and enjoyable trip. Be advised to buy your tickets at one of the 50 counters, and not from the touts who walk around the complex and convince you to buy tickets from them.
On this page:
Buy tickets in advance
A variety of busses leave Pudu Sentral 24/7. A single trip Kuala Lumpur – Malacca will, for instance, only cost RM12.50 and a single trip to Penang about RM25. When purchasing tickets, immediately ask from which platform the bus leaves (and have them write it on the ticket). However, take into account that the platform could change last minute, so check if the bus still leaves from the correct platform just before your departure.
Ensure that you buy a ticket at Pudu Sentral at least one day in advance, especially when you want to make use of public transport around or on a public holiday. You could, of course, purchase a ticket on the same day, but then you take the risk that you are not able to get a ticket from a reliable bus company and there is a considerable difference in comfort between the various bus companies. At this moment, it is not (yet) possible to buy the bus tickets online in advance.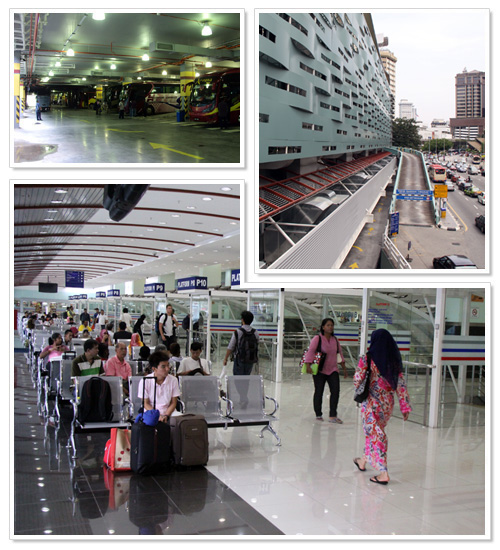 Huge makeover
Pudu Sentral has been entirely renovated in 2010/2011. It is a futuristically designed building with various modern facilities. However, the re-opening did not happen as planned. Renovations took much longer than expected and many important facilities were not ready for the grand opening. For example, not all elevators were functional, there were insufficient notice boards, ATMs and the hawkers at the food court on the 4th level were not yet open for business. Now everything is fully functional, and the new Pudu Sentral is a breath of fresh air compared to the old one. Also the ticket counters at the first flour are very spacious, no people bumping into you anymore. There are enough seats to wait for your bus to arrive. The new name Pudu Sentral was only introduced many months after the renovation.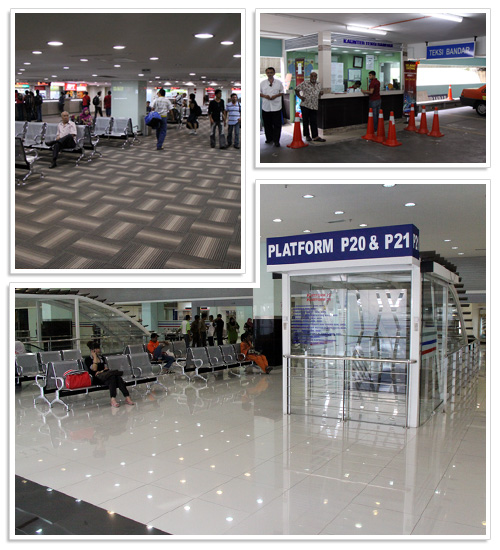 How to get to Pudu Sentral (Puduraya)
Pudu Sentral is situated along Jalan Pudu, near Chinatown (and the popular Petaling Street). Each taxi driver will know where to find the bus station, but you could make use of public transport to get there. Rapid KL Plaza Rakyat metro station lies opposite Pudu Sentral. There is a taxi counter at the bus station, where you can buy a taxi ticket for fixed prices (similar to KL Sentral where you also have a fixed price taxi counter) which is a real improvement compared to the times where you had to haggle for ages to get a decent price. If you persist on getting a taxi that drives on the meter you are better off stopping a taxi along the road once you have crossed Jalan Pudu via the pedestrian bridge. Below a short video of the old bus station as it was for over 30 years:
Map of Pudu Sentral
Below you can see a map of the Pudu Sentral bus station. You can simply scroll through the map with your mouse. Use the markers on the left to zoom in or out of the city map.
Subscribe now to never miss a post!
Subscribe to our email updates or join us on our Facebook page, right now!
Travel related questions can be asked in our Telegram channel or in our Travel community.