It isn't difficult to figure out how the beach earned its name – the sand really is black. The sand is actually a mix of black sand and normal sand but up to this day, scientists are still unable to figure out the truth behind the existence of the black sand.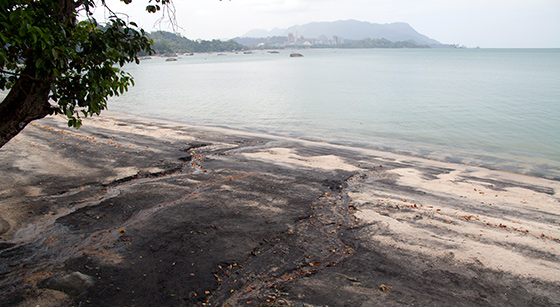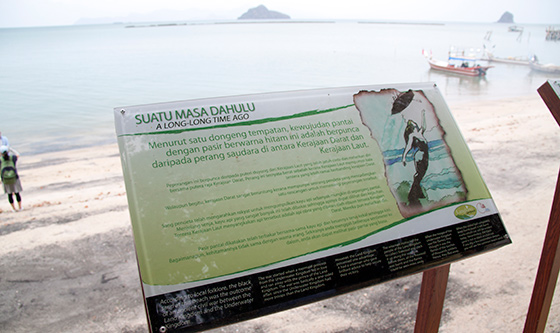 While scientists remain baffled about the black sand on the beach, the locals have believed for centuries that the black sand's origins are related to a mythical giant half-man half-eagle called a Garuda. The legend starts with the Garuda kidnapping a Chinese princess with a romantic intention in mind but the princess's heart has long belonged to her beloved fiance, a Roman prince. A battle soon broke out between the prince and the Garuda with the eagle seeking refuge in its homeland of the Langkawi Island. With the prince determined to defeat the Garuda, the war extended to the island and the black sand seen today are believed to be the remnants of the war. As the end to the story, the prince was reunited with his princess while the Garuda disappeared and was never seen again.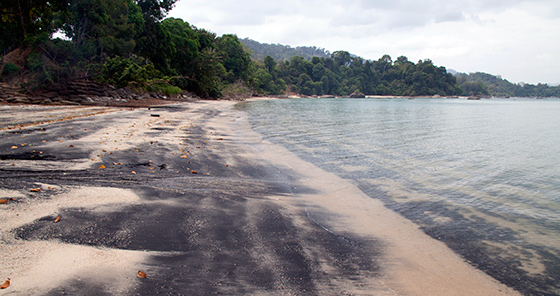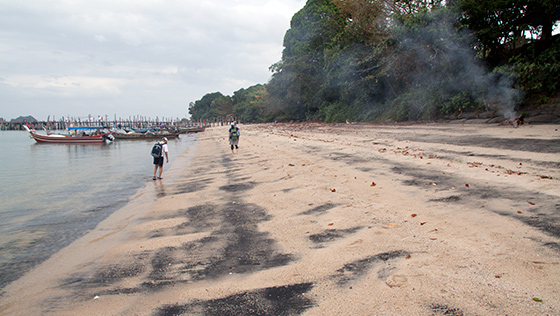 Regardless of how the sand became black, the Black Sand Beach is one of Langkawi's oldest fishing villages that offer a sense of calm and serenity. There is a jetty which serves as a nice spot for fishing and also doubles as a picturesque spot for photography. Those without patience or a penchant for photo-taking can simply laze at the beach doing absolutely nothing at all. You can have a small picnic there, take a dip in the water or just lay back and enjoy the sun, breeze and the sound of slapping waves. If hunger calls, there are some stalls around the area that sells refreshments and also a few souvenir shops to get gifts or any item that you might need for a day out at the beach.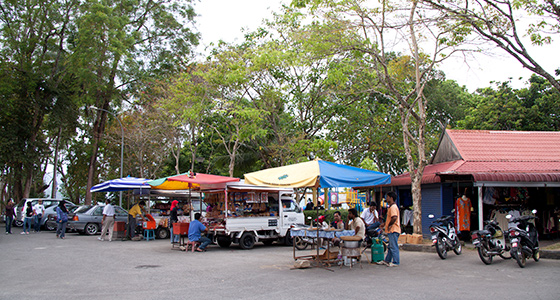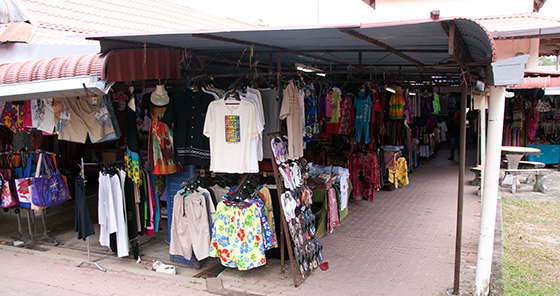 The beach used to be a place packed with children running around and colorful boats in the sea. However, these days, the beach has turned into a more tranquil spot ideal for those who just want to enjoy some peace and quiet. It is still very much a place where you can come to enjoy the breeze, sand in your toes and the sight of black sand that you will not find anywhere else in the country.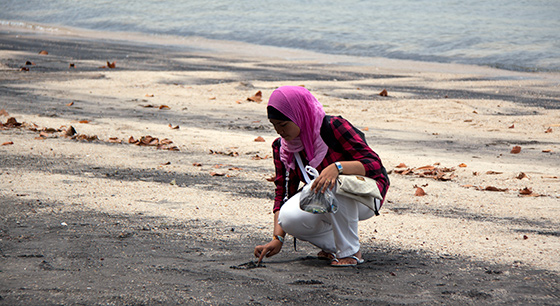 Map Black Sand Beach
Suggestions?
Got any good tips to share with us? Do you know of any great things to do at Langkawi Island, or tips on the best places to eat? Let us know by leaving a reply below!
Subscribe now to never miss a post!
Subscribe to our email updates or join us on our Facebook page, right now!
Travel related questions can be asked in our Telegram channel or in our Travel community.