Central Market, also known as Pasar Seni, is a well-renowned heritage site and a popular tourist attraction in Kuala Lumpur. Strategically situated in the heart of the city, Central Market is located at Jalan Hang Kasturi, a few minutes from another popular tourist attraction, Petaling Street.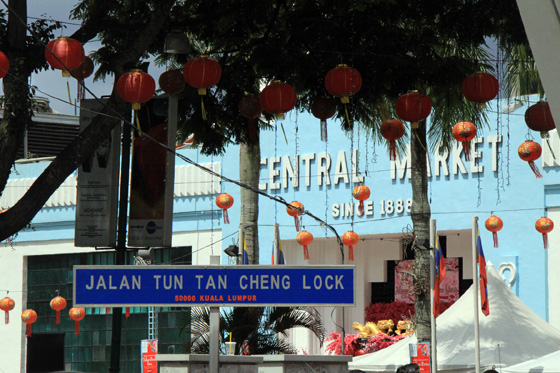 Back in 1988, the location Central Market now stands on was used as an open wet market for Kuala Lumpur's general public. A permanent structure was later built to house all vendors as the market expanded. The permanent structure was later improvised in the 1930s and completed in 1937 to have the current building seen today. It has since been classified as a heritage site by the Malaysian Heritage Society and is now used as a Centre for Malaysian Culture, Arts and Handicrafts.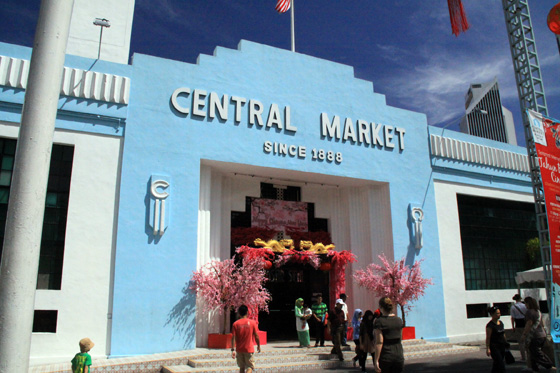 Central Market houses numerous stalls that retail traditional goods at affordable prices such as local handicrafts, arts, kebaya, songket and batik. The stalls are grouped into three separate zones, namely Lorong Melayu (Malay Street), Straits Chinese and Little India. These zones are based on the features of each race and provide an insight of the cultural differences of the various races in Malaysia. There is also a zone dedicated to the distinct Malacca cultural heritage, the Malacca Jonker Street, which features double-storey and single-storey Baba and Nyonya-styled architectural buildings and a Batik Emporium which showcases various batik designer labels with the best batik items including clothes, bags, and home furnishings.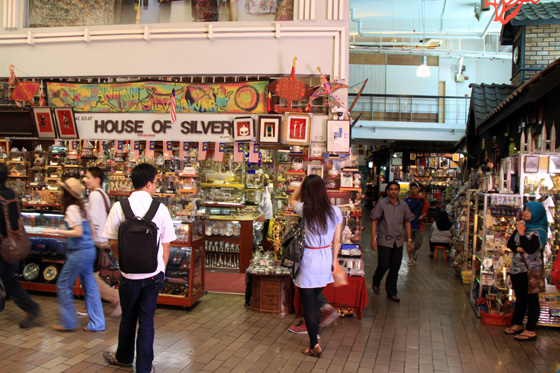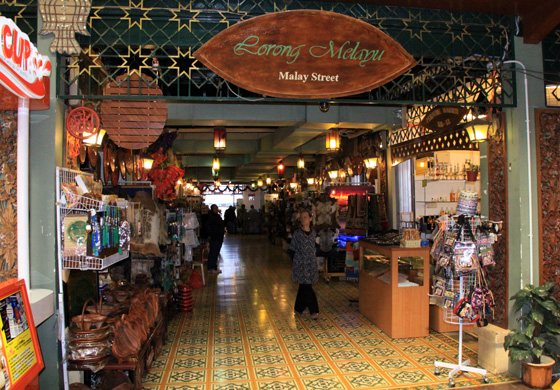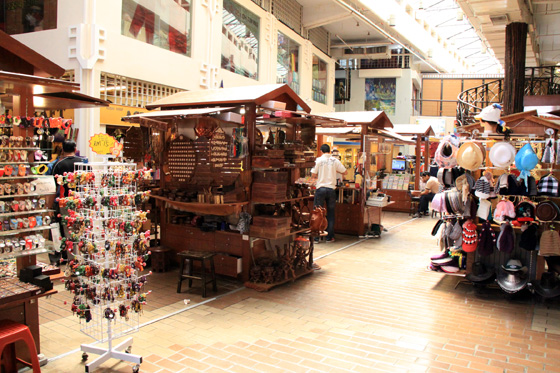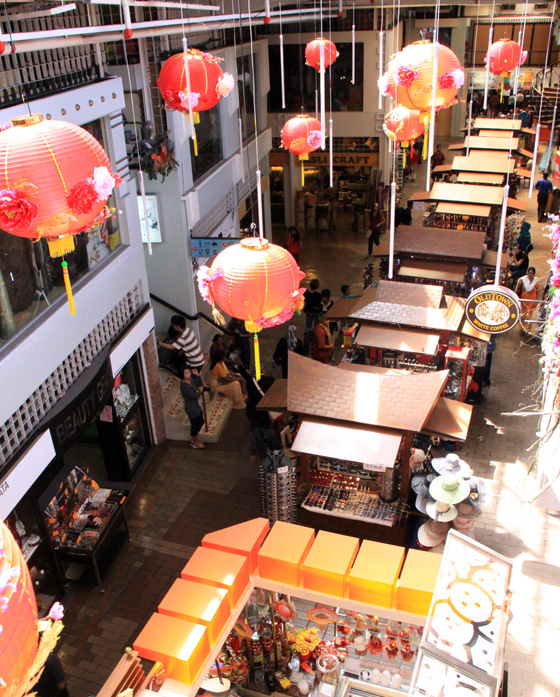 Drop in Central Market's attractive shops such as the Arch Collection, Asli Craft, Borneo Pearls and Success Portrait for lovely souvenirs to bring home. There are shops that sell the typical PETRONAS Twin Towers replicas and shops that sell the Wau Bulan (traditional Malay kite), Wayang Kulit, Keris and of course traditional Batik.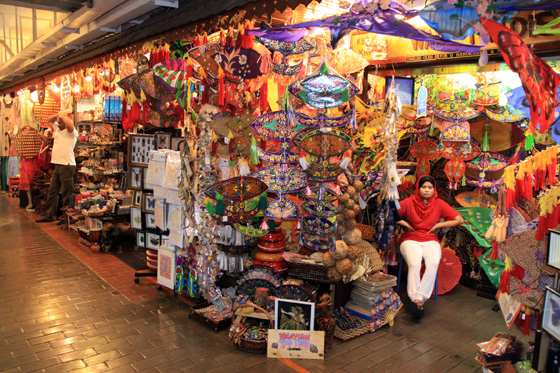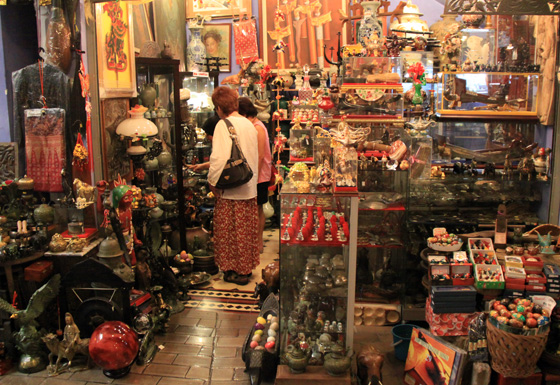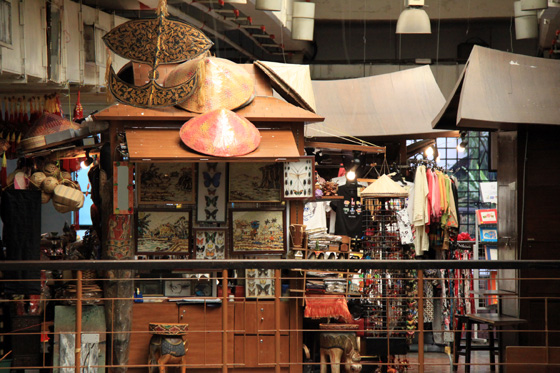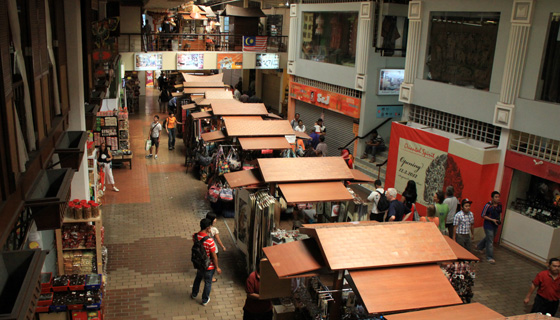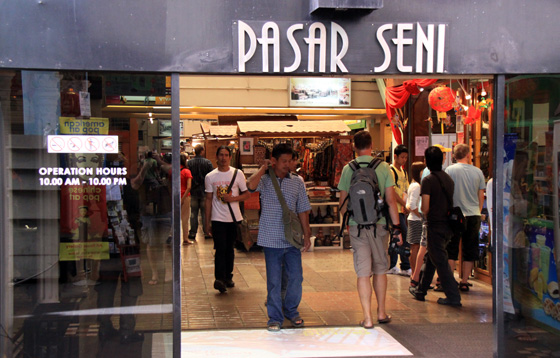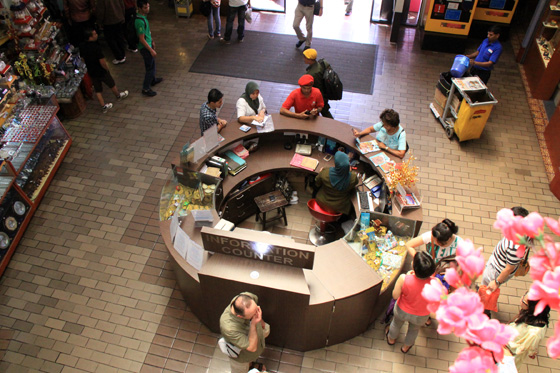 Right next to the Central Market you can find the 'Kasturi Walk', here too you see many nice shops and also a few hawkers with typical Malaysian dishes.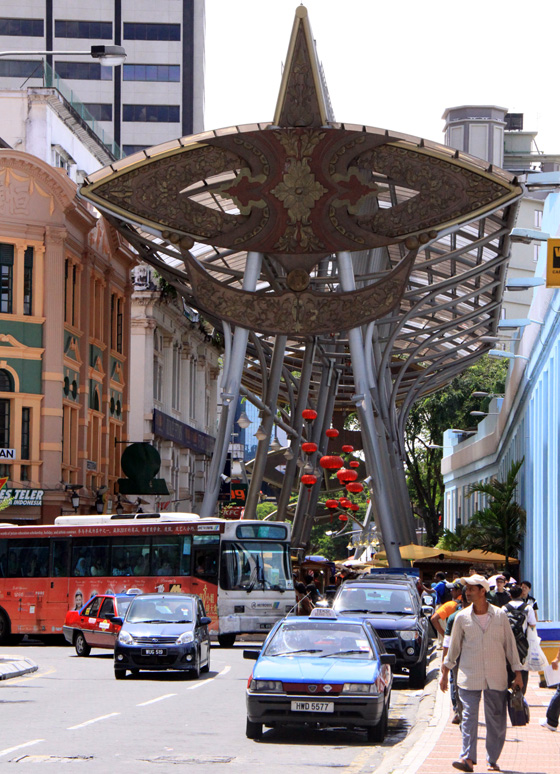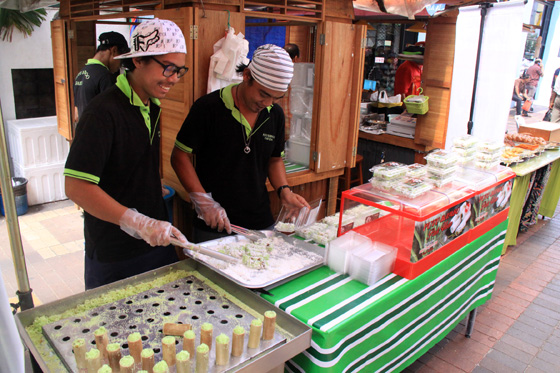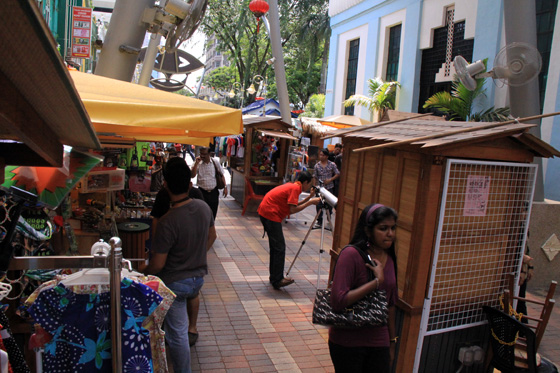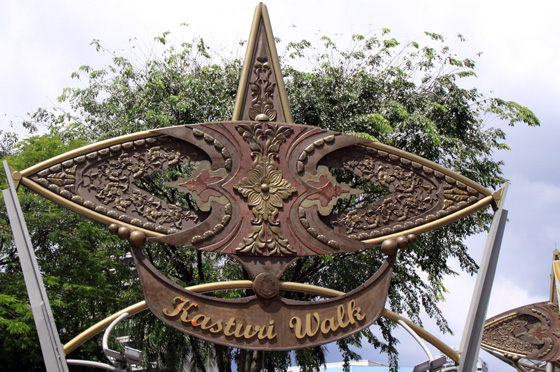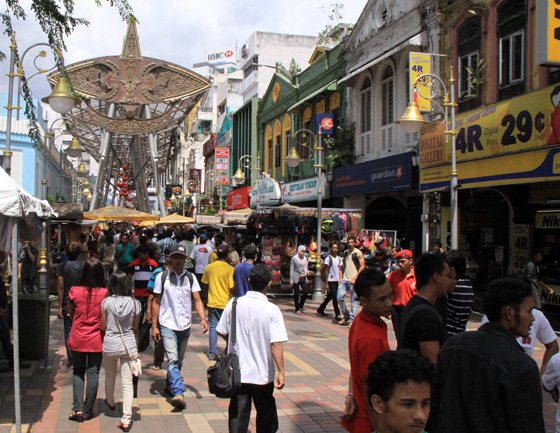 As host to several traditional Malaysian festivals, Central Market presents colorful and exciting exhibitions with more stalls selling various items distinct to each festival such as kuih raya during Hari Raya, Chinese decorations during Chinese New Year and beautiful sarees during Deepavali.
The upper level of Central Market houses food stalls and restaurants within a nice food court, offering a wide variety of local and western cuisines to provide sustenance and resting places for visitors to help recuperate from the tire of shopping sprees.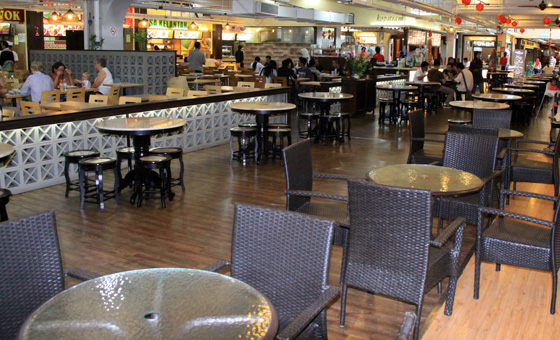 During weekends, colorful Malaysian traditional cultural and arts events and cultural performances are held at the Central Market Outdoor Stage (every Saturday and Sunday, 8pm).
Central Market is open daily from 10am to 10pm (Kasturi Walk from 10am to 10pm) and is accessible via major public transportation links, making it easier for visitors to drop by for a collection of local art and handicraft. The nearest MRT is station Pasar Seni, only a 3 minute walk from the Central Market complex. Nearby popular attractions are Chinatown (and the two wonderful temples; Guan Di and Sri Maha Mariamman), Merdeka Square and the Old Railway Station.
Map of Central Market and Kasturi Walk
Subscribe now to never miss a post!
Subscribe to our email updates or join us on our Facebook page, right now!
Travel related questions can be asked in our Telegram channel or in our Travel community.