At the Tropical Spice Garden, get ready to experience an enchanted paradise and South-East Asia's one and only award-winning spice garden. The spice garden is also Penang's first specially designed & equipped cooking school to date. This tourist hotspot is ranked number 2 out of 38 top must-visit attractions in the island of Penang, so it is definitely a must visit on your trip to Penang. A visit to the spice garden is a magnificent way to learn about spices and know all of its benefits. You can even take full advantage of the availability of fresh spices by cooking with the spices plucked right out from the garden. The cooking class conducted is very relaxed and laid back in manner, and you don't worry about doing the washing up later on.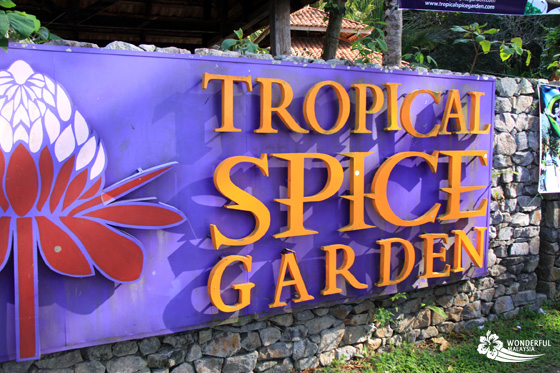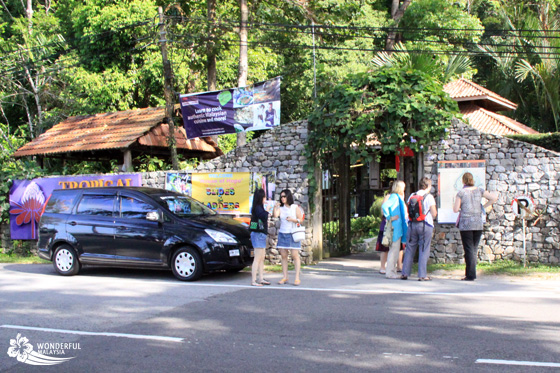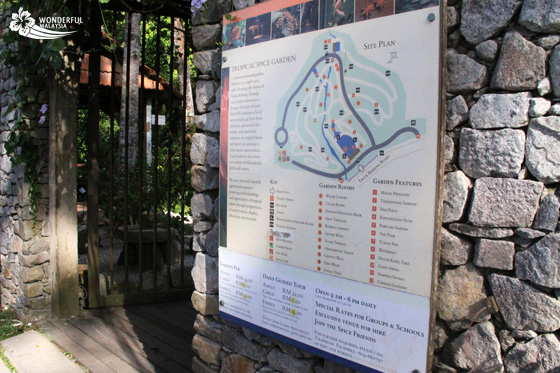 When it comes to the cooking class, you may choose from the Malay, Chinese (Nyonya) or Indian cooking courses. Cooking in the garden that looks like a spitting image of an oasis of calm can be rather serene, albeit mischievous monkeys in the garden which are great if you've brought young children with you! Although the Tropical Spice Garden charges a relatively high entrance fee of RM25 (including the guided tour), rest assured that you'll find the fees worth it. The garden is very well-maintained and the view at some parts in the garden is quite breathtaking, especially for lovers of nature. With a great and very informative tour guide for the garden, you'll receive so many wonderful facts about the spices. There is also a gift shop and the amazing Tree Monkey Restaurant restaurant to refill your tummies, so everyone will not leave empty-handed nor hungry. The restaurant is very popular in Penang, it is opened daily until midnight and there's even free wifi.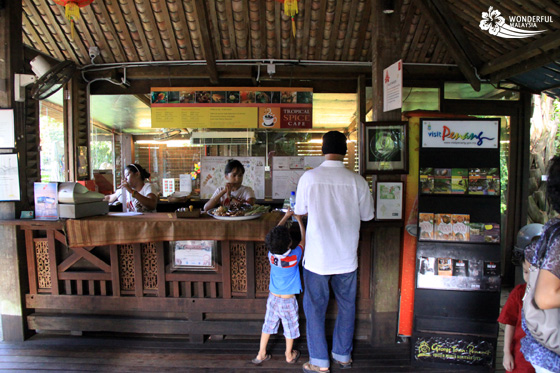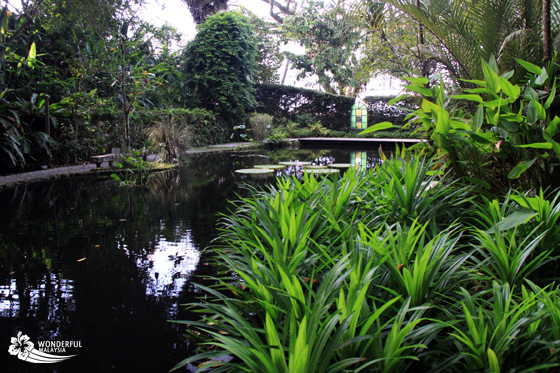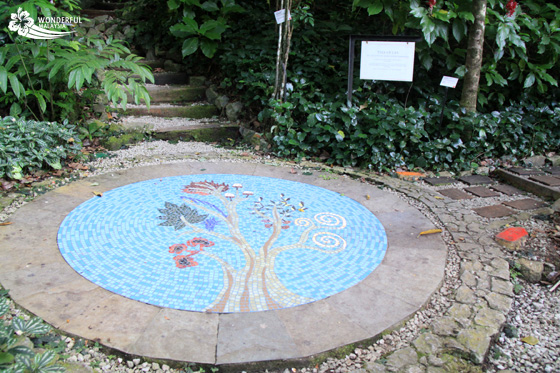 The Tropical Spice Garden is situated on the hillside near Batu Ferringhi. Apart from spices, there are also tropical vegetation and medicinal plants. The garden is on a hill but you do not have to be in top physical shape to climb up. There are steps that take you up but people with mobility difficulties (or with really low stamina) might find it a little inconvenient to make their way there. Those with elderly visitors should take note that the garden's facilities such as parking and access road could prove to be a challenge, therefore it is advisable to drive your car up the base of the stone ways to drop the elderly off.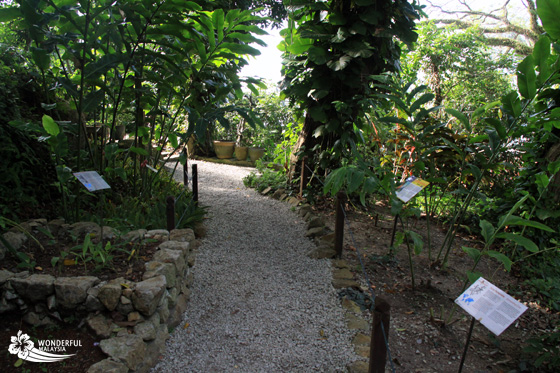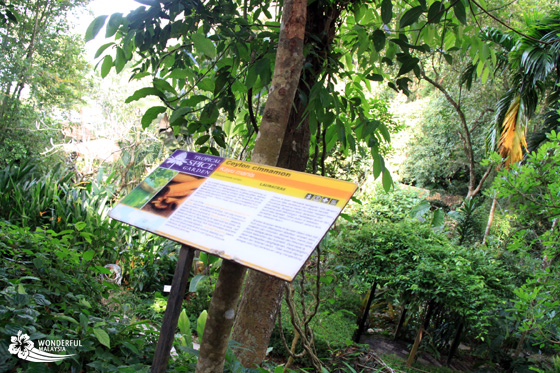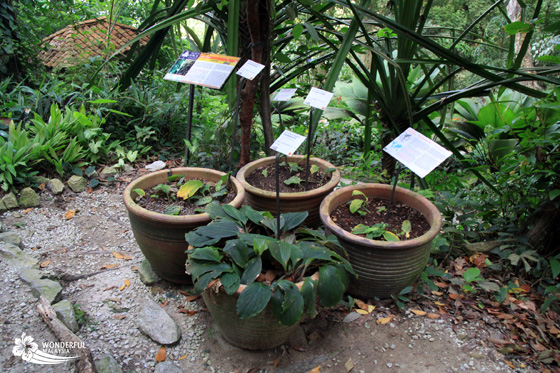 All in all, the Tropical Spice Garden is a must-visit especially for those who appreciate the beauty of nature. With a combination of local food cultures blended as one, you should make a booking if you are visiting with a group to avoid disappointment. Visiting hours are from 9a.m. to 6p.m. daily, giving you ample time to explore the gardens at leisure. Directly opposite the Tropical Spice Garden there is a nice public beach, where many locals hang out. There are also a few nice local places to enjoy a meal.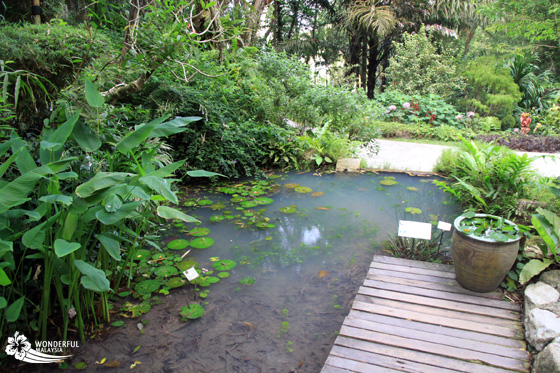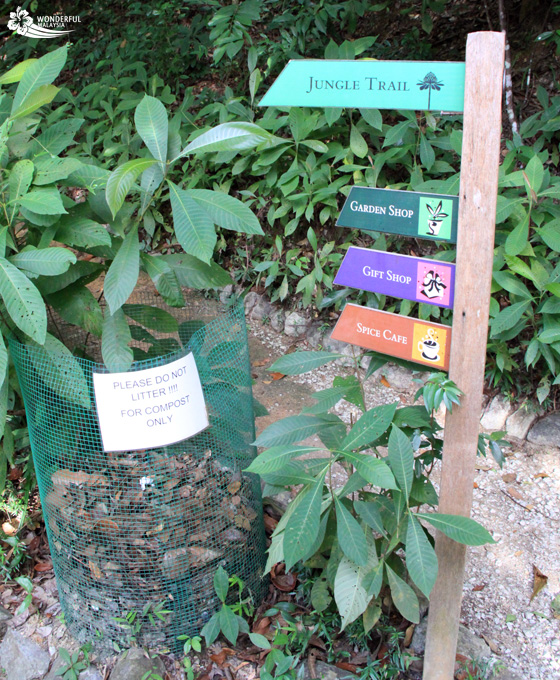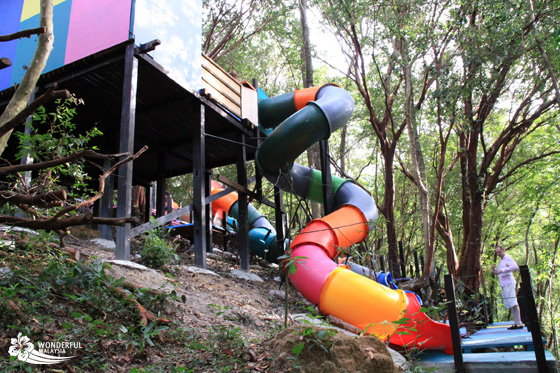 Contact details & address
Tropical Spice Garden
Lone Crag Villa, Lot 595 Mukim 2,
Jalan Teluk Bahang,
11100 Penang, Malaysia.
Tel: +604 881 1797
Fax: +604 881 3794
Email : [email protected]
Website: http://www.tropicalspicegarden.com
How to get to the Tropical Spice Garden
To get to the Tropical Spice Garden, take a RapidPG bus ride from the center of Georgetown. Buses that pass the Spice Garden are #102 (Airport – Teluk Bahang – Airport) and #101 (Weld Quay – Teluk Bahang – Weld Quay). Every taxi driver knows the place, but it might be difficult finding a driver that agrees on using the meter (Penang taxi drivers are notorious for that). Also finding a taxi to take you back might be difficult at some times. If you are exploring Penang by rental car, you can park it directly in front of the attraction.
Video Tropical Spice Garden
Opening hours & entrance fees
There are daily guided tours of the Tropical Spice Garden (in English) between 9am and 5pm. The tour lasts approximately 45 minutes and is limited to 15 visitors. Open 9am to 6pm daily. Last admission at 5.30pm. Admission fee is RM15 per person, RM25 for the guided tour (children RM10/RM15).
Map of Tropical Spice Garden
Suggestions?
Got any good tips to share with us? Do you know of any great things to do in Penang, or tips on the best places to eat? Let us know by leaving a reply below!
Subscribe now to never miss a post!
Subscribe to our email updates or join us on our Facebook page, right now!
Travel related questions can be asked in our Telegram channel or in our Travel community.