Starhill
Starhill Gallery, previously known as Starhill Plaza; is by far the most luxurious shopping mall in Kuala Lumpur. A couple of years ago the 'Gallery' was added to the official name of the mall, this is because it is the largest watch gallery in the world. Starhill Gallery is a shopping mall for the upper-class Malaysians and wealthy western and Arab tourists. Marble floors, piano music, everything is focused on luxury. You will find a large number of exclusive (extremely expensive) shops with jewelry, designer boutiques etc. In the lower ground level of the mall you have a large number of exclusive and expensive restaurants; some of the best in Kuala Lumpur. Starhill Gallery is owned by YTL Group; a huge Malaysian company that also owns the popular Lot10 (5 minute walk from Starhill).
Our pages on Kuala Lumpur
On this page:
Mall for the rich and famous
The mall has 7 different levels, all with their own name that corresponds with a theme; Feast, Indulge, Adorn, Explore, Pamper, Relish and Muse. The Pamper floor has 93 treatment rooms, ranging from spa treatments, facial therapy, make-up, nails, reflexology, hair and wellness. If you are staying at either the luxurious JW Marriott Hotel or the Ritz-Carlton Hotel you can enter the mall directly. It is said that if celebrities stay in Kuala Lumpur; Starhill Gallery is secretly opened outside of business hours to accommodate these rich and famous.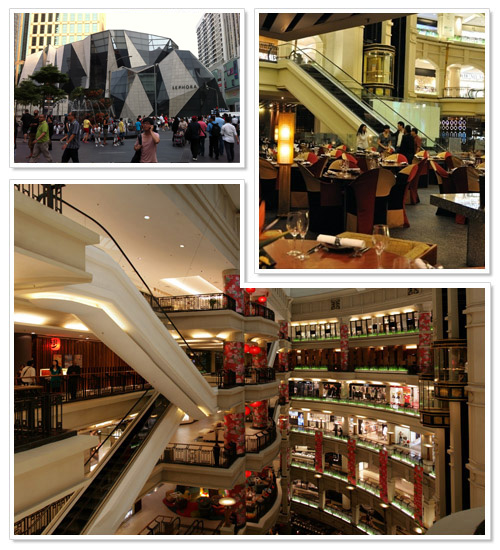 Rejuvenation of Starhill Gallery
In 2011 Starhill Gallery underwent a massive refurbishment. The mall was still opened to public during the work in progress. The redevelopment was completed in the 2nd quarter of 2011. Starhill Gallery now offers increased visibility of store fronts and an enhanced range of luxury merchandise, in particular the watch and jewelry brands.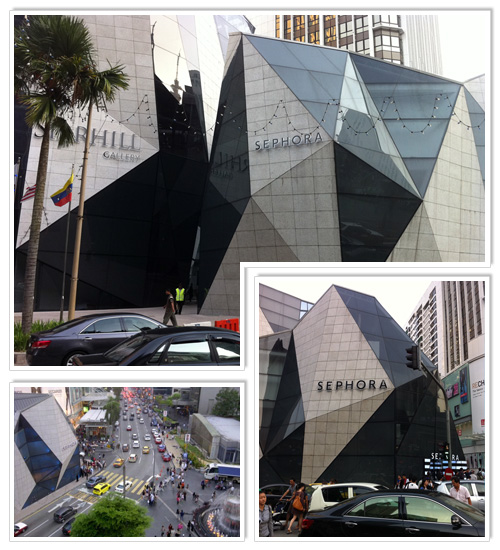 How to get to Starhill Gallery
Starhill is located at the end of the Bintang Walk (181 Jalan Bukit Bintang), in the center of Kuala Lumpur, the mall is connected to the JW Marriott hotel. Nearby popular malls are Pavilion KL (directly opposite) and Fahrenheit88 (next door neighbor). Bukit Bintang monorail station (next to Lot10) is within 5 minute walking distance.
Map Starhill in Kuala Lumpur, Malaysia
Subscribe now to never miss a post!
Subscribe to our email updates or join us on our Facebook page, right now!
Travel related questions can be asked in our Telegram channel or in our Travel community.